Men's Club Enjoys Beautiful Fall Day of Golf!
On Sunday October 25, 2015, 6 MRT members ventured forth to Pine Barrens Golf Club, where Jay Feigus had arranged an invitation for the Men's Club to play golf. Huge thanks to Jay! The team of Bob St. Lifer, Don Rothman, and Jay Feigus, pictured from the right, bested Al and Maxine Klatsky and Zach Gilstein 66 to 68 in the best ball competition. Zach, Al, and Maxine get to contribute $18 each to the Tzedakah box in honor of their 2nd place finish. Bob, Don, and Jay retain bragging rights until next year!
The next golf outing – for 2017 – is Sunday, October 1! Stay tuned for details!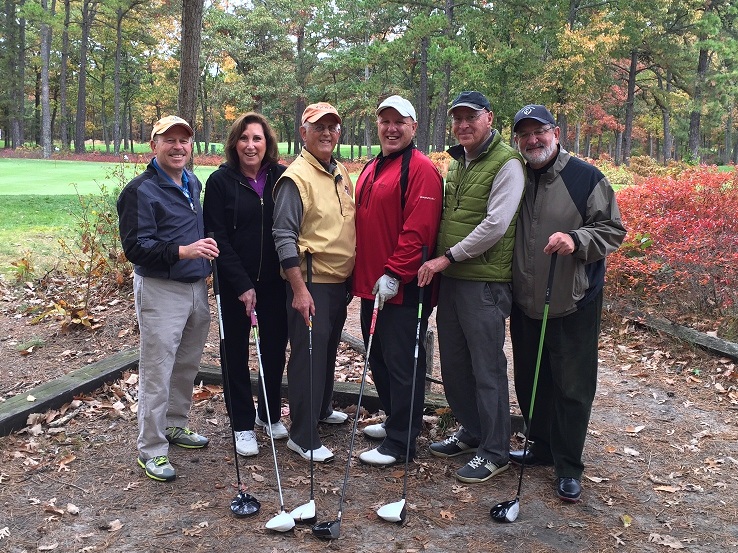 ---