Bio's of Camp Olami Co-Directors
Gayle Kaplan B.A. B.ED
Gayle Kaplan is a dynamic, enthusiastic teacher and mentor who loves working with children of all ages. She has taught Hebrew reading and prayers for over 20 years. Gayle lived in Israel for four years and speaks Hebrew fluently. She believes that giving each child the most positive and enlightened experiences helps to promote and build self-confidence.
Gayle grew up in Canada and has a Bachelor of Arts and Education from McGill University. Gayle loves everything about being Jewish.
Doreen Laperdon-Addison MA, CMA, RSME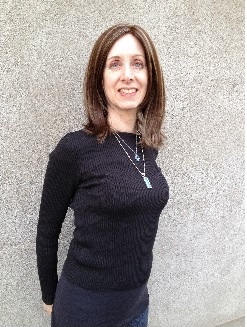 Doreen Laperdon-Addison has been teaching Hebrew and Judaic Studies for over 15 years. She takes great pride in her rich Jewish heritage.
Doreen has a deep love for the study of Torah, and Tikkun Olum. She is very committed to having her students read and understand Hebrew prayers, and learning about Jewish History and current Jewish topics of interest. Doreen is a creative and resourceful teacher engaging her students in ways that will bring greater understanding and respect for who they are.
In addition to teaching Hebrew Prayer and Judaic Studies Doreen is a movement education specialist, teacher, choreographer, and performer. With over 30 years experience in movement and dance, Doreen has worked extensively with varied populations and ages. She is a firm believer in using movement and the arts as vehicles for deeper learning and understanding.
Doreen is a Certified Movement Analyst & Registered Somatic Movement Educator, and has a Master's Degree in Dance Education from Columbia University.