Jay Wiesenfeld, Immediate Past President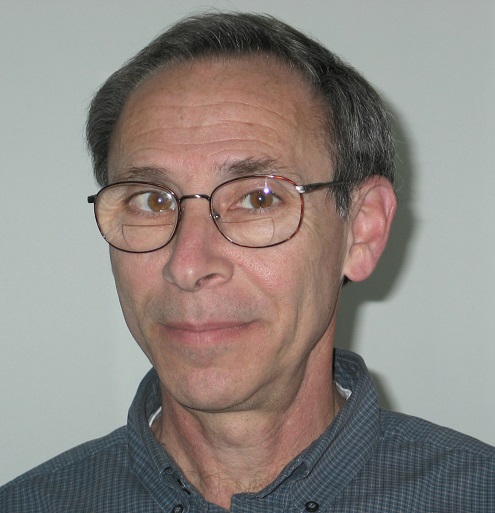 "It is an honor and a privilege to serve Monmouth Reform Temple." This was Jay Weisenfeld's closing sentence during our interview but it truly sums up his passion and commitment to MRT. He is proud to be part of MRT which he believes has a strong sense of community.
Recently retired from the telecom industry, Jay spent his first year of retirement completing his term as the President of MRT's Board of Trustees. He and his wife Kay joined the Temple in 1992 when his eldest son David was in fourth grade. Jay quickly volunteered to assist with Temple programs, serving as the Chair of the Youth Committee.
Jay was asked to join MRT's board—twice. During Jay's first tenure on the board, he served as Chair of Youth and Religious Education. When returning for a second term, Jay served as the Chair of Adult Religious Education as well as a Vice President and was elected as President serving in this capacity for two years.
I asked Jay for his thoughts about what it takes to serve on the board and his impression of fellow trustees. Jay remarked that once he rolled up his shirt sleeves, ready to dig in he was surprised at the level of work involved and moreover, impressed by the dedication of the other trustees. He observed that the MRT board is a "good working board with people who respect and support one another". Jay's proudest accomplishment as Board President was guiding the Temple through changes, recently assisting with the search and hiring of Rabbi Kline.
Jay has long had the spirit of volunteering, becoming a soccer coach for his sons' teams although he confesses he had never played the game before becoming a coach. But he quickly learned the rules and strategies with help from the assistant coach who hailed from Scotland, and to this day is an ardent fan of soccer matches. Jay has also lent his volunteer spirit to the Cub Scouts, the Boy Scouts and with the Optical Society.
A Harvard grad with a degree in chemistry and physics, Jay is a constant learner, completing his Ph.D. in chemistry at Berkeley and doing post-doctoral work at Bell Labs. Now with more time available, he is contemplating studying economics—a subject he did not delve into in undergraduate or graduate school. He is also passionate about history—usually the topic of choice for recreational reading materials. Jay recently finished reading "In the Heart of the Sea" and has had a fascination with Cape Horn from childhood and recent books. He is combining his love of history with an interest in travel and is looking forward to an upcoming cruise around Cape Horn visiting Chile and ending in Buenos Aires, Argentina.
As our interview was drawing to a close, I asked Jay if he could have dinner with anyone who would be his dinner companion. After a few moments of contemplation, Jay responded that he would like to have dinner with his father who passed away 20 years ago—he would "love to compare notes".
Jay and his wife Kay live in Lincroft and enjoy spending time with their adult sons–Eric who currently lives in Northern California, and David who is residing in London with his wife and 16 month old son.
By Kerry Krachman