Monmouth Reform Temple Conducts Virtual Mitzvah Day in the Age of Covid 19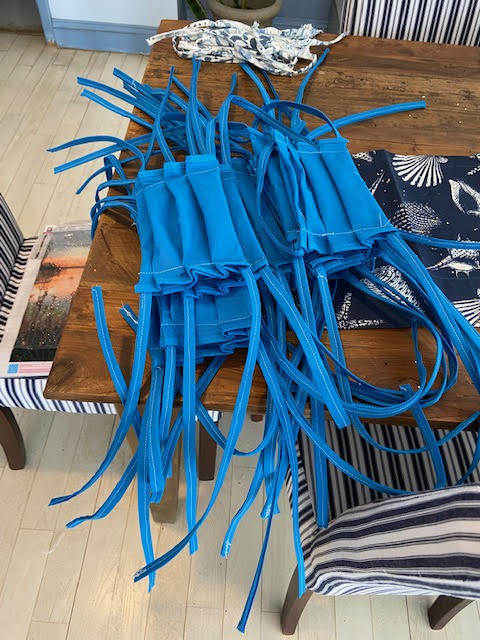 The Monmouth Reform Temple (MRT) Mitzvah Day committee had been meeting for months fine-tuning the various activities that bring their temple members together to make a difference in the greater community one day in April. While Mitzvah Day was scheduled to take place on April 26, early on in the month it became apparent that members weren't going to gather to sweep beaches, clean trails or cook at the Asbury Park Center. The temple, as the rest of our world, was closed for Covid 19.
Refusing to be deterred or derailed by this virus, MRT President Marjorie Wold suggested that the temple go virtual with what could be done. The result: MRT members created or donated over 500 masks to food banks, support organizations and individuals who needed them! This was just one the many activities and donation opportunities offered during their first Virtual Mitzvah Day held the last week of April.
Click here for the full press release.
---