Scott Schneider, Portfolio Trustee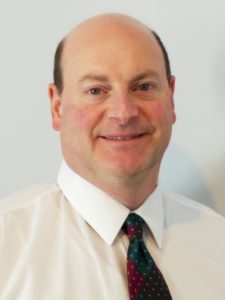 Scott grew up in Brooklyn, NY and moved to Long Island at about the age of 24. He became involved in a program called Volunteers for Israel. He and two other friends volunteered on an army base in Israel, helping to maintain the functionality and readiness of Army Tanks. Scott met his future wife Rebecca, who was also there with her sisters doing the same work. The two continued their romance when they got back to the US. Rebecca grew up in Manhattan and was starting College only 15 minutes away from where Scott lived.
They were married in July of 1990, and continued to live in NY for six years. They then lived in Indiana for a year and a half due to an employment opportunity for Scott. When they moved back to the east coast in 1998, the two settled in Tinton Falls.
After a few more years, their twins Hope and Dylan were born in 2004. Scott and Rebecca decided their children needed to have a Jewish education. In 2011, they discovered MRT and chose to join. The children began their Jewish education in second grade and still continue to this day. They are both extremely active in the youth group and will become confirmed in the Spring. They are also very volunteer oriented within the Temple.
Scott and Rebecca participated in a leadership course through MRT. Rebecca is active in the Religious Education Committee, being class mom and maintains the Facebook Education Page. Scott became Men's Club President in 2017. Before he stepped up and accepted the role as president, the group had dissolved and been inactive for several months. When Scott had been a member, he truly enjoyed his experience, so he felt compelled to bring the Men's Club back.
The Men's Club is involved in many activities including Poker nights, Blue Claws baseball games, beer crawls, softball and other activities. Scott has led many events including Jewish Heritage Discussion with our Rabbi, organizing ushers for HHD services, meetings, Beer Fest and other social events for MRT. The Sisterhood and Men's Club have several joint events, including the Chanukah party, Sisterhood/Men's Club Shabbat service, game night, bowling, theme parties, and tennis parties.
Scott is in Product / Marketing / Project Management in the IT world. He started in this field over 25 years ago. He obtained his MBA from NY Institute of Technology. Spending time with his family, having fun, listening to classic rock, and swimming are things he likes to do in his spare time. He was a huge collector of audio equipment and built an extensive sound system and record collection. He and the family enjoys traveling and recently went to Las Vegas and the Grand Canyon. Scott really likes home improvement projects and has been heard to say, "For a Jewish guy, I'm pretty handy".