Stu Tuchband, Treasurer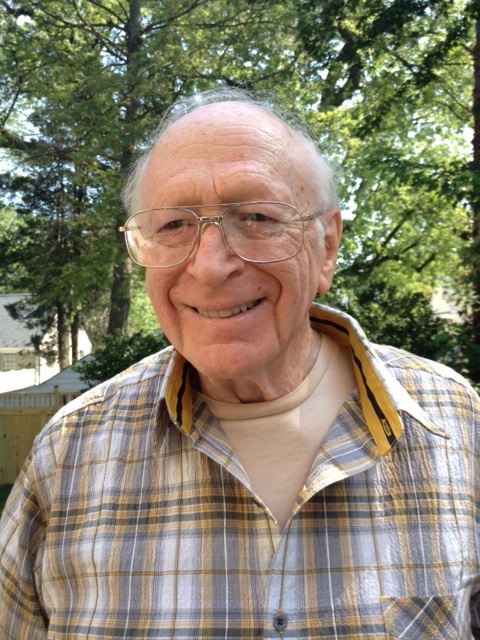 If you have a question about financial funds at Monmouth Reform Temple, chances are Stu Tuchband, Finance Committee Chair, will have the answer. Since joining MRT in 1969, Stu and his wife of 56 years, Cora, have been involved in a variety of activities, but for Stu, the primary focus has been finance.
Temple involvement came naturally to Cora and Stu, as they met in the youth groups of their neighborhood synagogue in Brooklyn, NY.  Stu graduated with an engineering degree from Polytechnic Institute of Brooklyn (now part of NYU) and after getting married, moved to NJ, earning Master's Degrees in Electrical Engineering and System Science. While doing his undergraduate work, Stu became captain of the Brooklyn Poly Nighthawks rifle team.  He was also in the Air Force Reserves where he achieved a Master ranking in both rifles and handguns.
Stu worked at Bell Telephone Laboratories until the early 1970's when he left and founded a telecommunications consulting firm with two other budding entrepreneurs.  He was President and CEO of the consulting firm and retired in 2006.
Stu and Cora joined MRT in 1969 to meet other families with common interests, and to start their children in religious school.  Stu says his greatest benefit from MRT was successfully raising his children in the Jewish tradition.  Second to that was (and still is) making new temple friends and growing those relationships. His earliest interests at MRT were Ritual and Finance and he right away joined both committees.  A former MRT President, Stu was involved with the Monmouth Festival of the Arts, and currently Arts & Deco Committee.
Stu enjoys singing in the MRT choir, blowing the shofar at services, skiing, tennis, reading and birdwatching. When not busy at MRT, he loves to adventure travel (he's been to every continent), visit his children and grandchildren and tend his garden.
An early recollection from the 1980's at MRT with Rabbi Priesand is especially poignant:
"In the 1980's the Temple participated in a social action project to resettle refugees from Viet Nam.  Dozens of Temple members donated their time, effort and funds to help four Vietnamese adults establish themselves in our country.  Over the course of about 5 months my family provided housing for all of them by sharing our home.  It was quite a cross cultural learning experience for the whole family and each of us gained enormously from the experience.  The first to arrive were a brother and sister.  Each had left a spouse behind.  Then, another sister and her husband arrived.  She was pregnant.  For political reasons it took us ten years to reunite the brother with his wife and child.  Over the years we remain close to them and their growing families." 
Stu's dedication to MRT goes back decades and continues to stay strong.
By Marjorie Wold