Zach Gilstein, Immediate Past President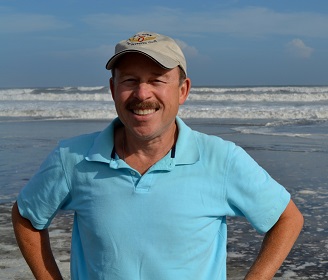 Zach Gilstein is the newly-elected President of MRT as of July 1st, and is a member of MRT's Board of Trustees. Raised in a Conservative synagogue outside of Philly, Zach migrated to the
Reform movement when he and his wife, Sheila, began attending High Holyday services at MRT (and at a few other Monmouth County temples) for ten years prior to officially joining in 1994, when the oldest of their two sons (Jeremy) entered Kindergarten. One of the key attractions of the Reform HHD service was that, "it was finite-it started and ended on time, as opposed to a Conservative service which lasted for six hours with a constant ebb and flow of people-the Reform service was much more engaging".
Zach is proud that his sons, Jeremy and Joshua, were both Bar Mitzvah'd and Confirmed and Sheila was Bat Mitzvah'd at MRT. By contrast, Zach moved to Maryland in December of his sophomore year in High School and never completed his Confirmation, and he believes that the post-Bar Mitzvah years are when our youth are mature enough to understand the foundations of Judaism and delve into the more real-world aspects of our faith.
Zach is an avid golfer and tennis player which he does regularly on the weekends and when he can get out of work early. He also loves to do puzzles of all sorts and particularly likes working the The New York Times Sunday crossword and the KenKen puzzles. He is a life member of the United States Chess Federation and during Grad School was almost an Expert player, but now mostly just plays on the computer.
One of the most important things about MRT to Zach is that we have always been a "fair-share temple-one of the founding principles back in 1959 was the kibbutz model, whereby people contributed what they could, and that no one was excluded".
What would success look like to Zach at the conclusion of his Presidency in July 2017? "That more people are connected to each other, have opportunities to get together and enjoy each other's company, and that each member finds his or her portal"
By Linda Burns